General information:

Poster printing must be scheduled at least 3 days in advance. Please respect that this service is a special ChemE privilege, not subject to your last minute scheduling needs. We reserve every right to refuse last minute print submissions.
Content must be related to class or research projects within the Chemical Engineering department.
Proof your work and submit only the final version for printing.
Format information
Accepted file formats: PDF, PPT, PSD
Paper roll is 42 inches wide.
Suggested poster dimensions: 42x36 inches.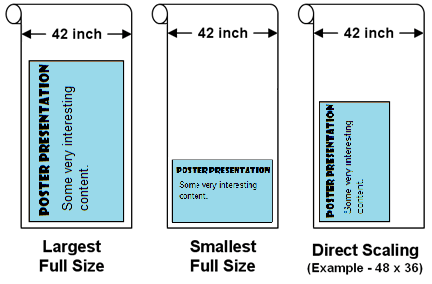 Pick-up
Pick-up location is Chemical Engineering department front desk (Mudd 801)
You will be notified via e-mail when the printout is ready for pick-up.